Clairvoyants Home
>
Clairvoyant Readings
Clairvoyant readings are given by psychics who are endowed with a natural gift of clear insight into the problems of the clients and their future. These days more and more people are getting interested in clairvoyant readings.
A large section of such clients comprises service and business class people who are required to travel very frequently. They not only have to commute to their local business or job destinations on a daily basis, but also travel to distant places including foreign countries.
While most people envy those who frequently go for foreign jaunts, ask these people and you will know how fed up they are with their travels. Frequent travel for them is not a source of entertainment, but boredom, exhaustion and stress, which results in a host of physical and mental disorders.
They, therefore, flock to clairvoyant readers for resolution of travel related problems. They visit the clairvoyant sites as frequently as the travel sites which manage their travel arrangements. They seek clairvoyant advice on the most auspicious days or dates for travel so that they not only succeed in their travel aims, but also do not suffer from the hassles associated with travels. For example, traveling on full moon days, Tuesdays or when Mercury is in retrograde is not recommended but Fridays are regarded auspicious.
It should, however, be noted that since the nature of days and the energies they release keep changing according the positions and movements of the stars and planets, it the astrologers or the clairvoyants who decide which days are auspicious for travel and which are not. Auspicious days ensure angelic protection for the travellers since they mean alignment with divine vibrational energies.
Most clients provide their travel itineraries to the clairvoyants and request them to select the auspicious dates so that they do not face travel troubles, contract any diseases and also achieve their goals. The clairvoyants use their special divine powers and also psychic tools such as numerology or tarot cards to select the most propitious days and times for travel.
---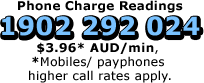 ---
Thank you for visiting our genuine clairvoyant site
We believe and hope that this will be the most beneficial and helpful psychic site that you will visit. We would like to invite you to come along with If you are not happy with your clairvoyant reading, you are eligible to receive a free 10 minute reading with another clairvoyant. This is only valid for Credit Card clients only. Please call the Psychic Helpdesk to authorise your credit. You must accept and agree to our Terms of Use before proceeding with the reading.
NT
In order to use our services, you must first accept our terms of use.
Please note that clairvoyants.com.au and its owners are not to be held responsible for any type of damages (including indirect, direct, incidental or consequential, or punitive damages) arising from using this site and its content.
Positive thoughts lead to good health and wellbeing.